This is a strange time in the world right now, and with so much time in lockdown we're all having to entertain ourselves in our homes. My kids' nursery has closed a few days ago so they are at home all day now, but there are occasions where I can pick up a game and crack on. I wanted to start a short series of posts to cover these games, writing mainly as a means to keep myself sane.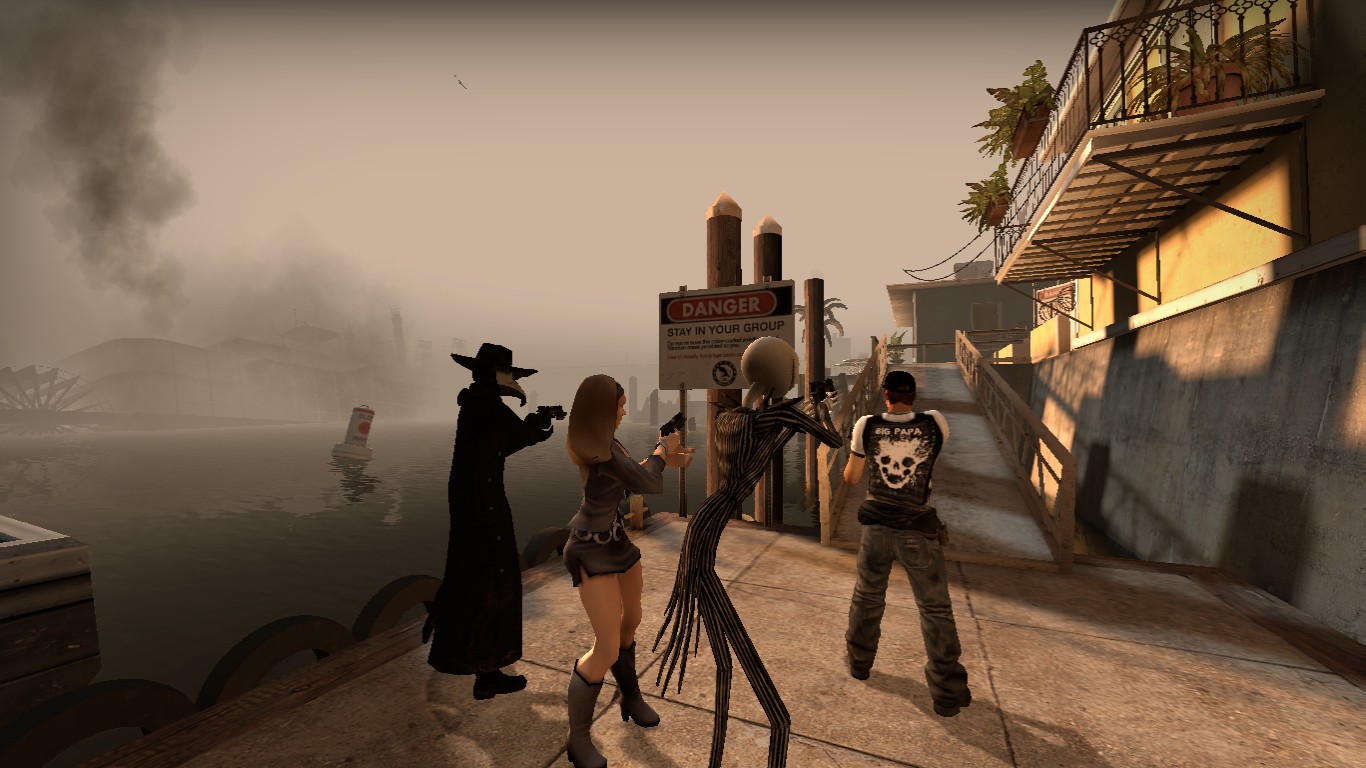 Myself and a few friends have rediscovered a game from our past, the brilliant Left 4 Dead 2. If this one passed you by, it's a first-person, team-based romp through zombie-infested areas riddled with elite infected creatures. Levels are grouped together in 4 or 5 part 'episodes' that tend to have a theme (rural areas during a monsoon, or a journey to a shopping mall). And those elite infected? They can ensnare a player in multiple ways, so teamwork is key.
Left 4 Dead 2 will teach you which of your friends is a loose cannon and which of them do a runner in a stressful situation. I had forgotten how much fun it is to wade through a cityscape packed with hundreds of zombies, trying carefully not to shoot car alarms for fear of triggering even more hordes of the undead. When a situation escalates it can be balls-to-the-wall gunfight or a heart-pounding sprint to the next saferoom.
In all honesty I'm more of a single-player gamer. I enjoy games that build an atmosphere slowly over time, whether they are stealth, horror, or RPG games, and coordinating a team of friends to get together online is harder in the present day than it was when we were eighteen. Suffice to say, I love the coop aspect of L4D2 and how you are just dumped in this post-apocalyptic world to deal with the zombie infection.
I'm still working on my Word Bearers when the kids turn in for the night, as well as studying. I have been finding it tricky to concentrate what with everything that has happened in the UK over the past week, as I imagine countless millions of folk have as well. If anyone wants to talk video games, models or whatever then feel free to leave a comment.
I hope you're all well. Stay safe!